Contact us for help In case of any doubts, please contact us by e-mail or by phone.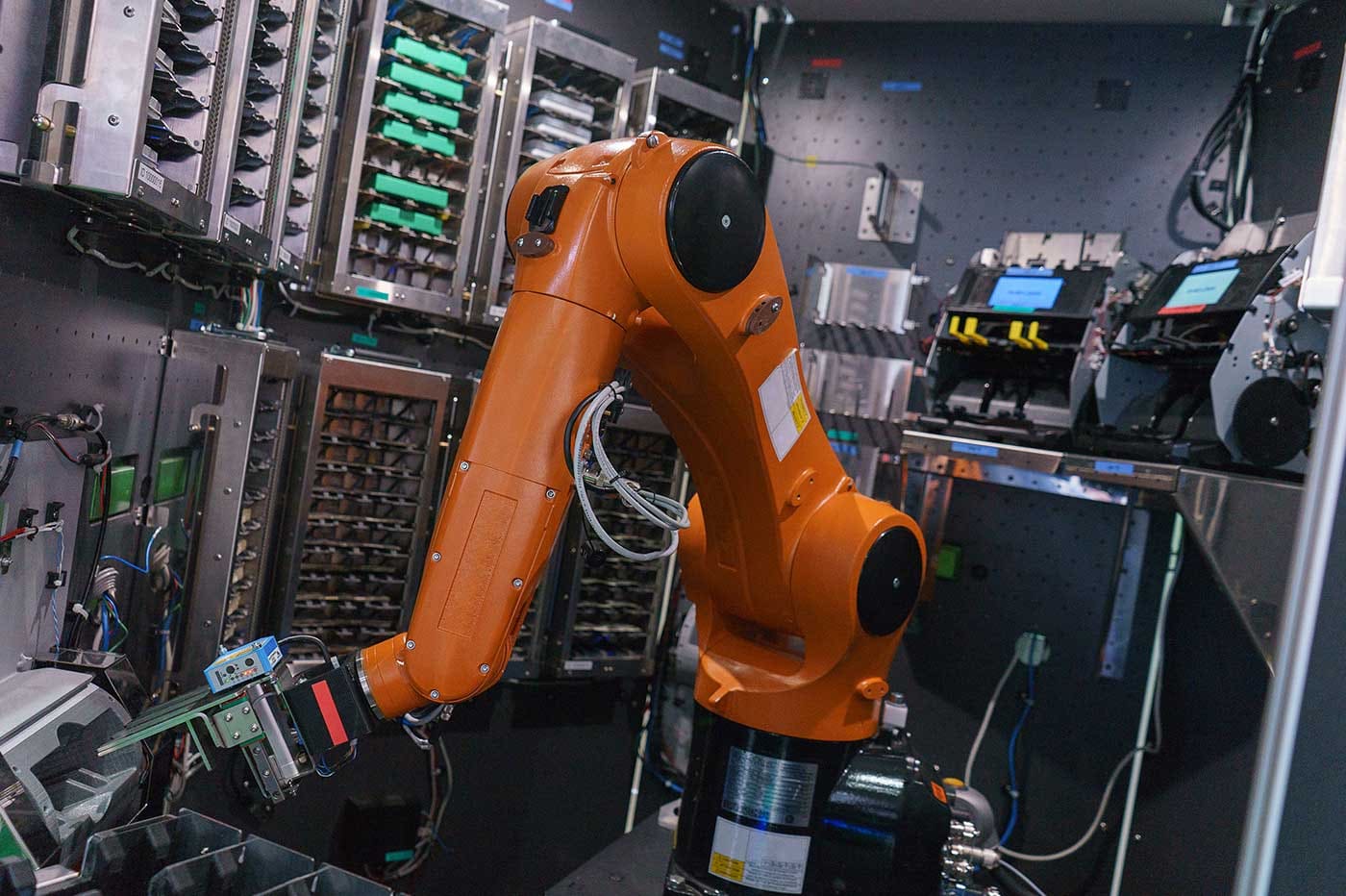 We have gained our experience in the field of robotization primarily in the automotive industry. We offer a wide range of robot-based applications from KUKA, Fanuc and Omron:
Application of sealing compounds
Application of coatings
Welding
Packaging
Sorting and stacking (using vision systems)
And others.
The installation of robots involves the supply of process materials, the transport of the product and the corresponding motion software. We offer you all this as a package, with particular emphasis on safety assessment and the use of suitable protective equipment for this purpose. If your product requires a high degree of processing accuracy, we offer to equip your application with a vision system. We are able to recognize the position of the product, scan its shape and correct the path of robot movement underneath it.
From idea to implementation !
If you see potential to robotize your process, please contact us. We will carry out a cost-effectiveness analysis and maybe even in just a few months you will enjoy your savings!
ul. Krańcowa 62/23, 61-036 Poznań